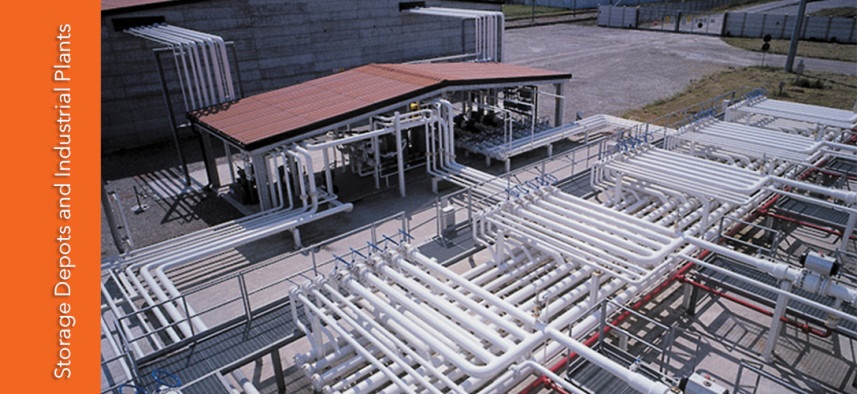 Tecnogas specializes in the design and realization of storage depots and LPG, FUEL and LNG feeding units for industrial plants all over the world.
As regards storage depots, Tecnogas can supply:
underground, moulded or above ground storage tanks;

loading bays with transfer points;

pump and compressor rooms;

all necessary piping and connections;

electro-pneumatic plant with feeding lines and control boards;

fire-fighting systems and cooling lines;

bottling plants;

all necessary equipments and accessories such as "TIGHT" compressors, LPG pumps, loading arms, valves, etc..
Our technicians arrange for customized solutions and engineering services for turnkey projects, assisting the customer during the plant different stages of realization:
Project Management;

Construction Site Management;

Electrical Planning;

Mechanical Planning;

Civil works;

Risk Assessment and Management;

International Rules and Standard.
This same approach is adopted for the realization of LPG and LNG systems used to feed steel, glass, ceramics, food companies and usually provided with vaporizing and reduction units.
Tecnogas can also supply both a scheduled and extraordinary maintenance service, as well as the plant overhauling and upgrading service.