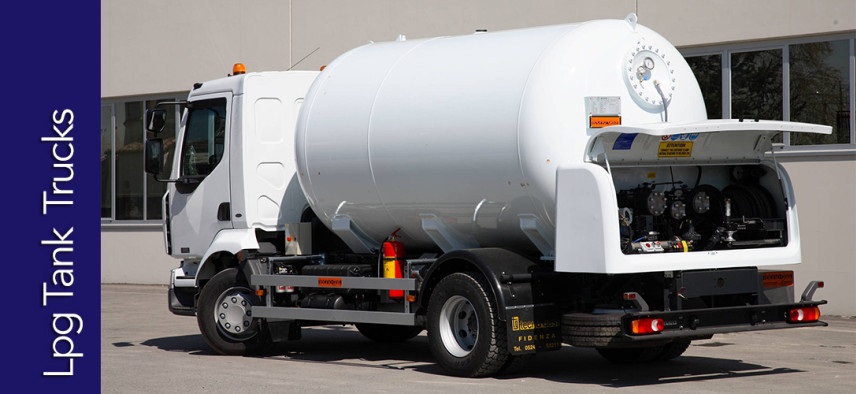 Tecnogas specializes in the realization of tank trucks for LPG transportation provided with transfer system and manufactured featuring the most rigorous safety standards according to the ADR/TPED Class 2 or ASME regulations.
Tecnogas pumping and delivery system stands out for its constant flow rate. Tecnogas manufactures either rear or side mounted standard or customized equipments to suit the customer's specifications. The tank capacity ranges from 4.000 to 26.000 litres on 2 or 3 axle vehicles.
Moreover, in his Fidenza seat Tecnogas offers a maintenance and after-sales service and the possibility to carry out all the metrical tests requested by the current regulations.
TECHNICAL FEATURES
Standard devices:
Pneumatic box:
– emergency system
– pilot bottom valves

Front saddles with anti-shock device

Front saddles with anti-shock device

Tecnogas hydraulic hose reel with release clutch

Earthing clamps with pneumatic push button for emergency stop

Mechanical head

Travaini transfer pump

LED lights in the cabinet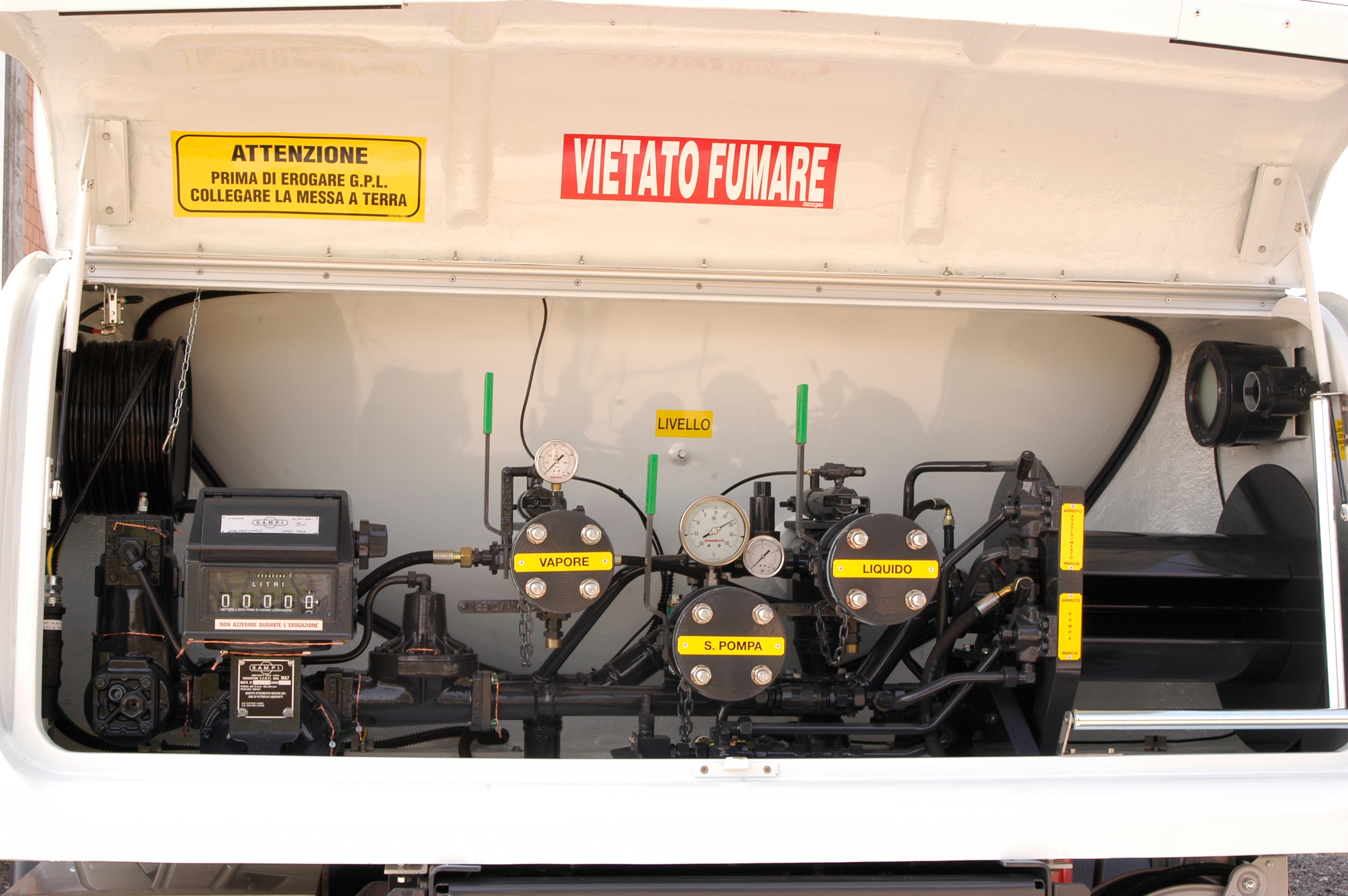 Optional extras:
Rotary or reciprocal compressor

Level gauges

Hannay Reel hose reel

Blackmer or Corken pump

Electronic head

Mass flow meter

"Dead Man" safety device

Side transfer system

Side transfer system