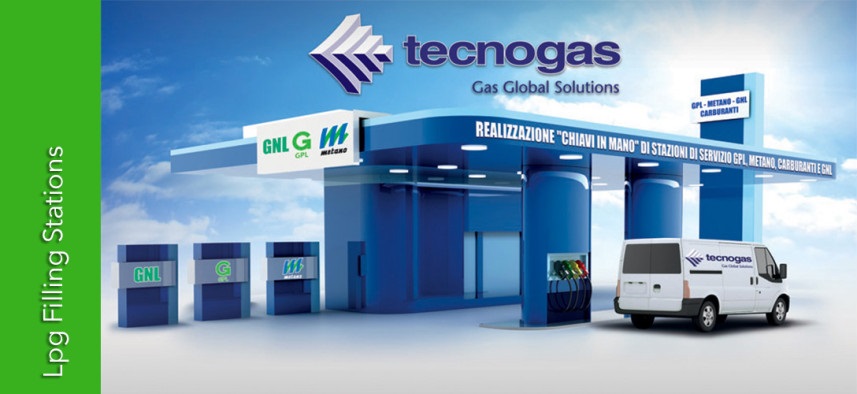 Tecnogas offers a Global Service for turnkey LPG filling stations. Our technicians carry out inspections on site and feasibility studies in order to determinate the best layout and technical solutions for the filling station.
In particular we support our customers during the complete authorisation and realization stage, assisting them in the following activities:
Affairs Settlement with Authorities

Project drawings and technical reports

Implementation projects and flow diagrams

Safety plans

Supply of all necessary components and equipments

Installation of the complete station

Overhaul manuals

Metric tests and inspections

Upgrading course for LPG filling station managers
Tecnogas also offers scheduled and extraordinary maintenance of the filling stations.
A call centre gathers all the "emergency" requests and handles the local units on all the Italian territory.
Nowadays more than 800 filling stations all over Italy make daily use of the Tecnogas assistance.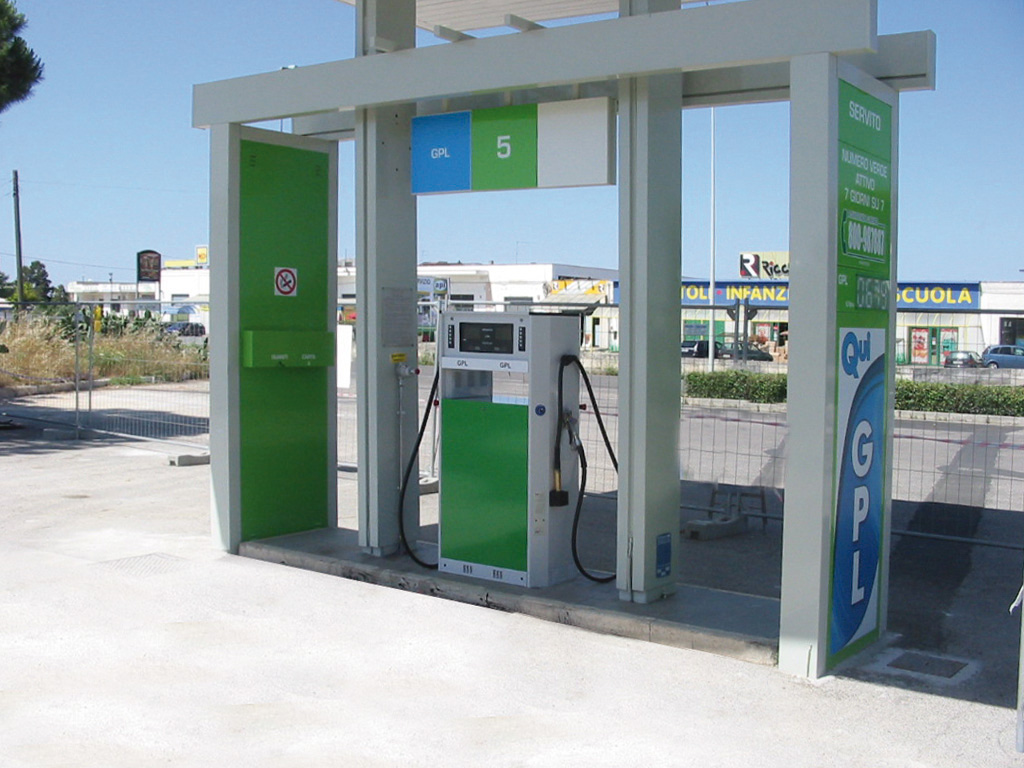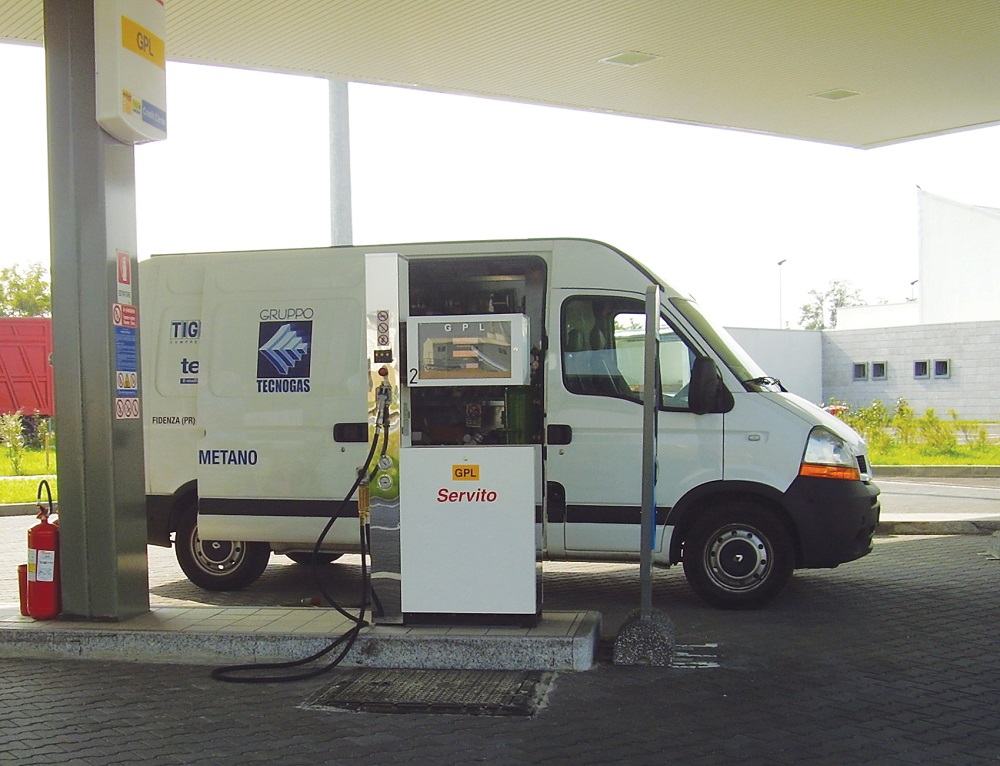 TECHNICAL FEATURES
LPG STATION WITH UNDERGROUND TANK IN CONCRETE CASE
The filling stations with underground tank in concrete case can be equipped with submergible or above ground pumps.
In the first case the pump is installed in a steel barrel inside the tank provided with manual bottom valves. This way the pump is easily removable for maintenance also when the tank is full.
In the solution using above ground pumps, these are installed outside the tank and placed on it.
These pumps are designed to suck LPG directly from the upper side of the tank through a pipe provided with check valve.
This solution is easy and safe and guarantees low installation and maintenance costs.
LPG STATION WITH MOUNDED TANK
The filling station with mounded tank is a spread solution in the LPG autogas field since it allows to place the tank underground without any case being already protected by the cathode protection system.
This solution foresees the supply of a pre-assembled tank provided with a submergible or above ground pump and all the main accessories protected by a grid and placed on the tank.
The possibility to install the tank without case guarantees quick installation time and remarkable savings on the civil works.